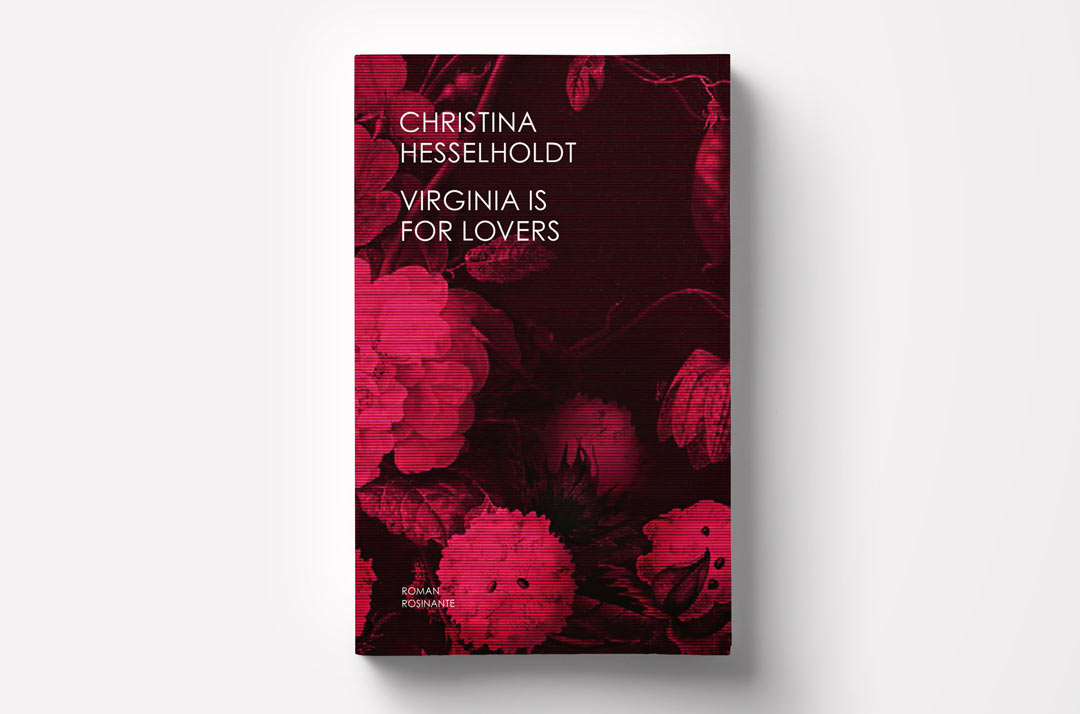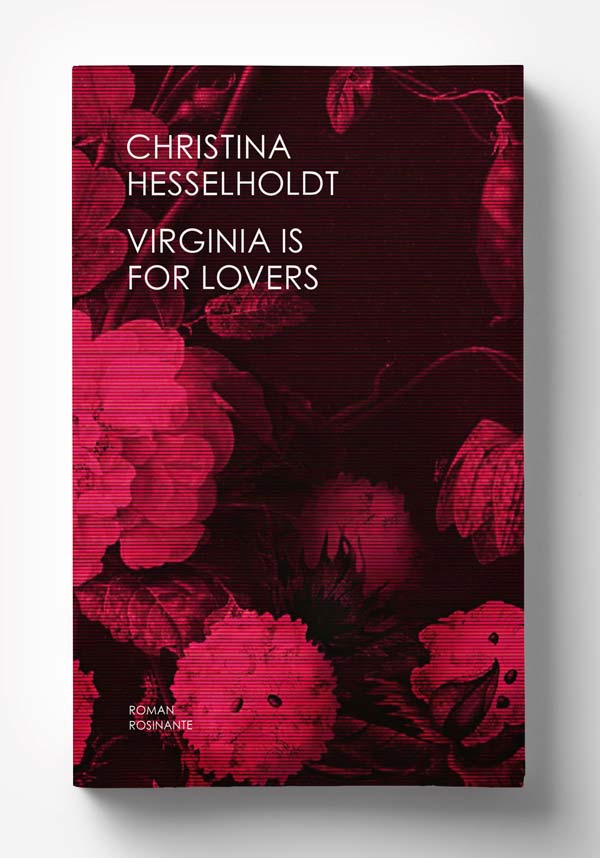 Virginia Is For Lovers – Book cover (Rosinante)
Christina Hesselholdt's Viginia Is For Lovers is a novel built around the bloody 1985 double murder of Derek and Nancy Haysom in Virginia. The heavily publicised case involves fratricide, deceptions, sex, drugs, and allegations of incest. 
The cover image is a classic flower motif with the scanlines, pixelation, and color shift of a distorted cathode screen. It might be Paradise seen through the lens of technology, nature disturbed by the evils of man, modernity, the media. Whatever it is, some sort of clash or interference is obvious.
Published by Rosinante, 2019. Edited by Jakob Malling Lambert. Thank you, great online filters of photomosh.com.