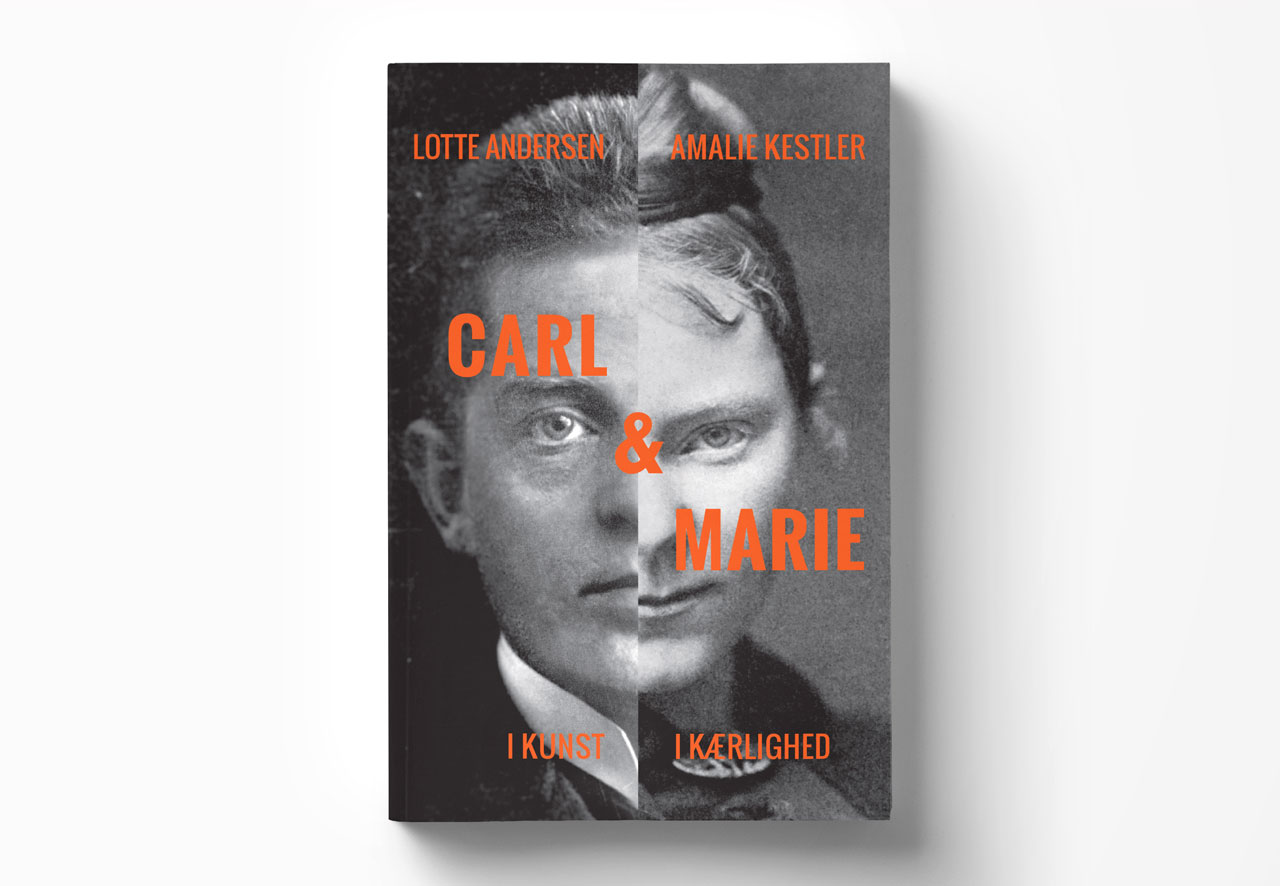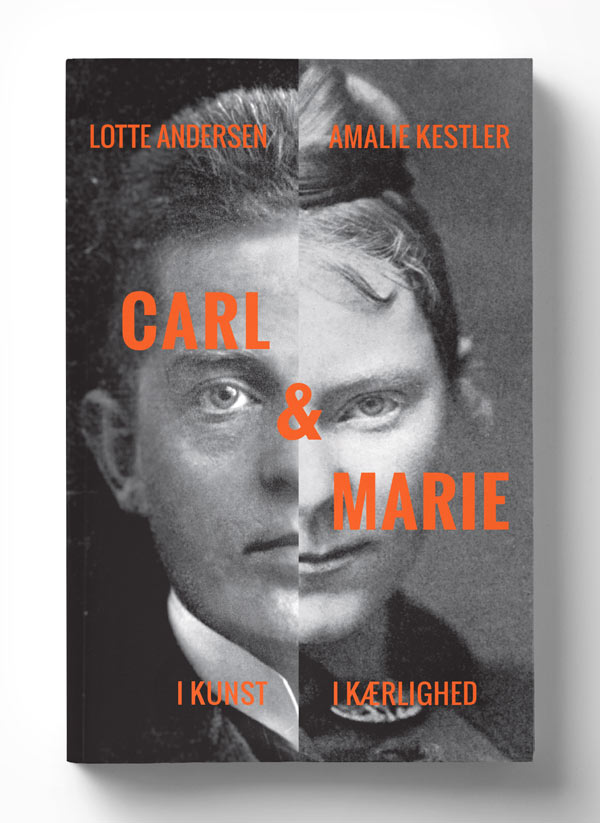 Carl & Marie – Book cover, Gyldendal
The composer Carl Nielsen and the sculptor Anne Marie Brodersen met in Paris in March of 1891, were married in Florence in May, and remained married until Carl Nielsen's death in 1931, both having had long and successful artistic careers. This book contains 180 selected letters between the two, collected and commented by Lotte Andersen and Amalie Kestler.
The cover is a fusion of two halved portraits* merged down through the book's middle, resulting in a surprisingly satisfying composite portrait of the couple. The central "&" is part of the title, but also works between all the other elements – the two author's names, the subtitle (I kunst & i kærlighed – In Art & In Love), as well as the halved portraits themselves.
Published by Gyldendal, 2018. Edited by Janne Breinholt Bak.
* Carl Nielsen photographed by Frederik Riese, 1905. Anne Marie Brodersen photographed by an unknown, 1891.