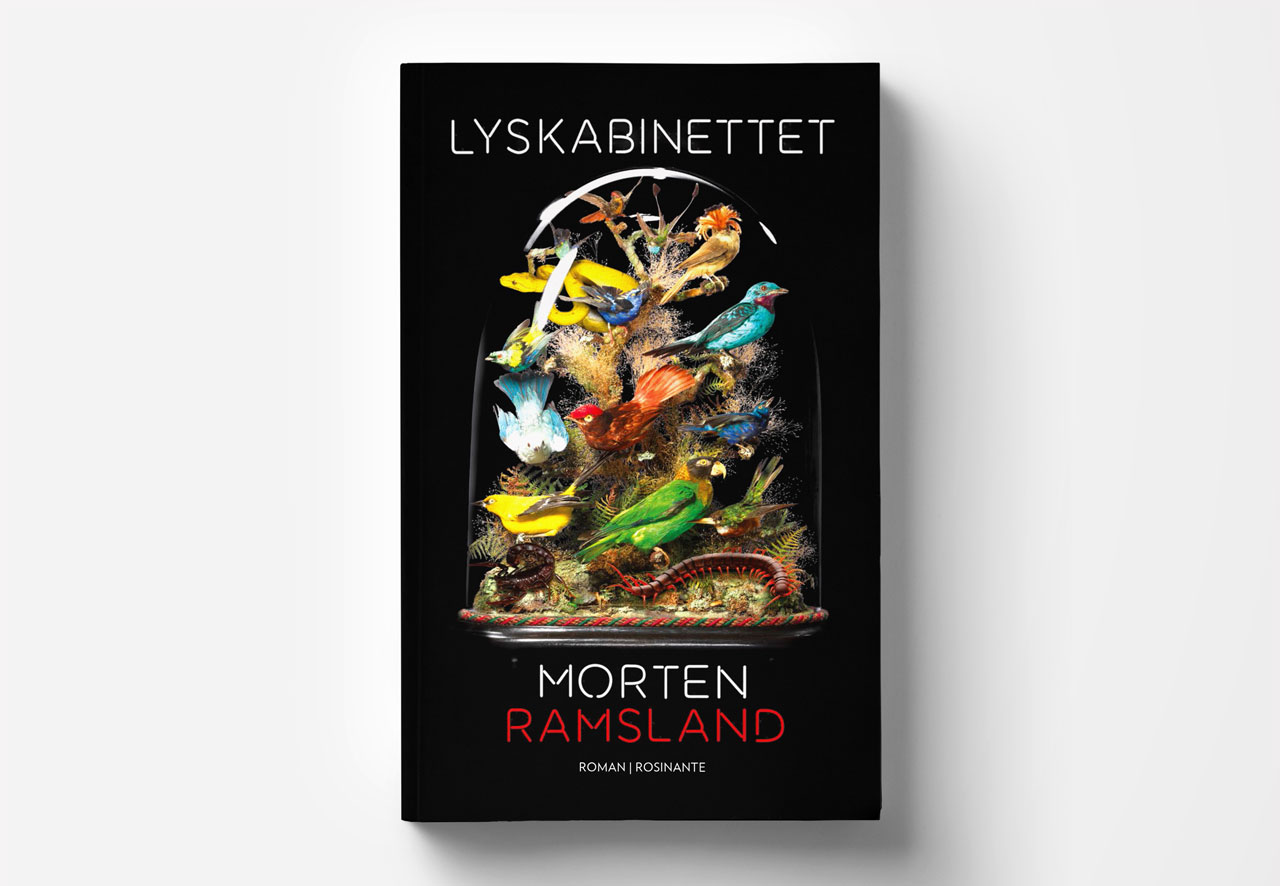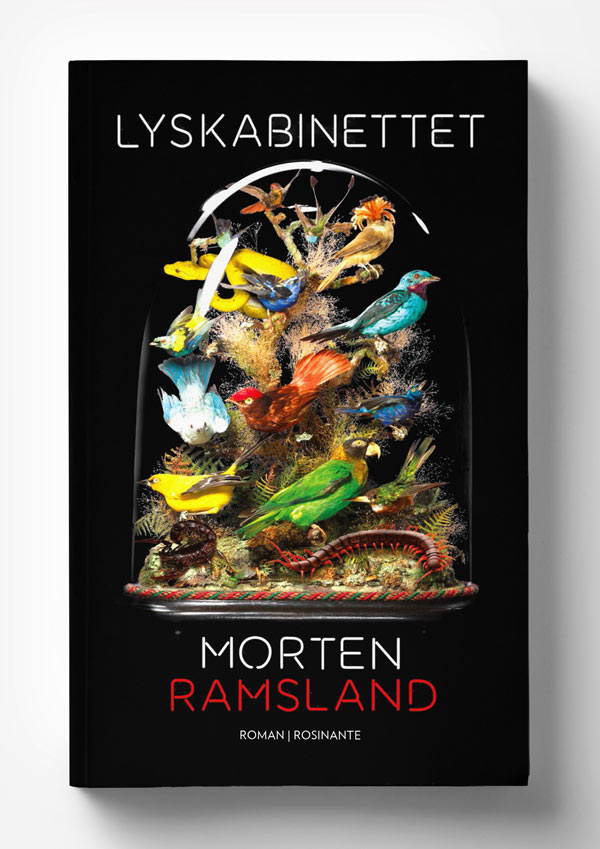 Lyskabinettet – Book cover (Rosinante)
Morten Ramsland's Lyskabinettet (The Cabinet of Light) is the story of a man's search for a more authentic self, and his eventual acceptance of his sadomasochistic sexuality. The cover's central motif is an allegory of a rich, confined, and unstable inner life: a glass-domed display of colourful, embalmed birds, among them a giant millipede, a scorpion, and a yellow snake. It's an enigmatic allegory, hopefully holding a potential reader's attention for some moments.
Published by Rosinante, 2018. Edited by Jakob Malling Lambert. Glass dome photographed by Alan Kolc.