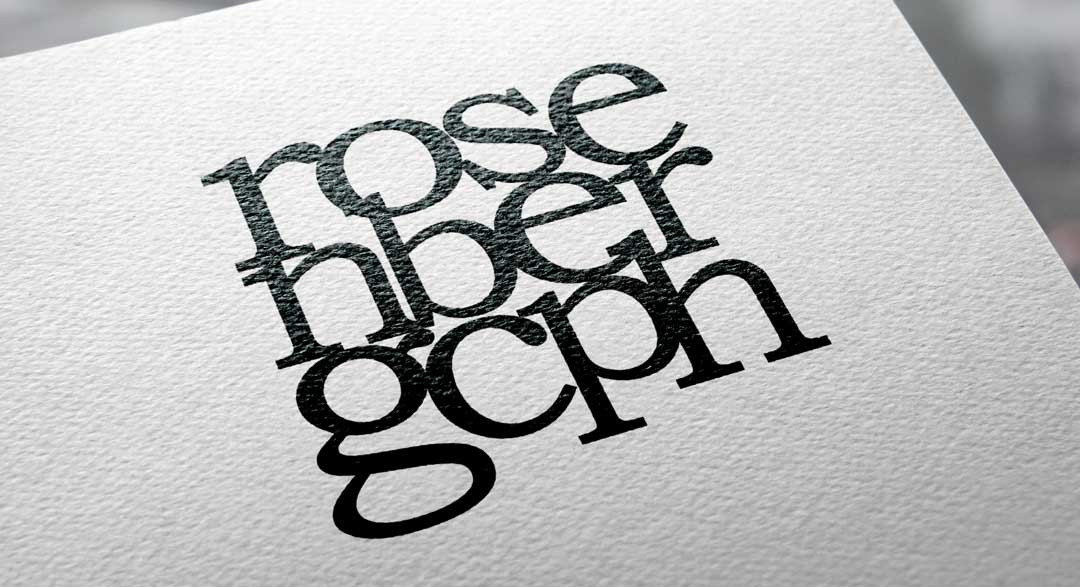 RosenbergCph – logo
RosenbergCph is a Copenhagen-based designer and producer of responsibly made, contemporary textile products of high quality. As opposed to most other textile companies, all of RosenbergCph's production is kept within the EU, much of it in Denmark.
We wanted a logo that was elegant, distinct, and self confident enough to be slightly difficult to read. The connected letters in three rows of four in an overall squarish shape force a viewer to pay attention, and therefore (if read at all) makes the name more memorable.
The connected letters also give a certain robustness that might speak of quality, and the fact that all letters are connected in one single shape lend interesting possibilities for signage, printing, cutting, and milling, and works well from gigantic to minuscule.
See more about RosenbergCph at rosenbergcph.com