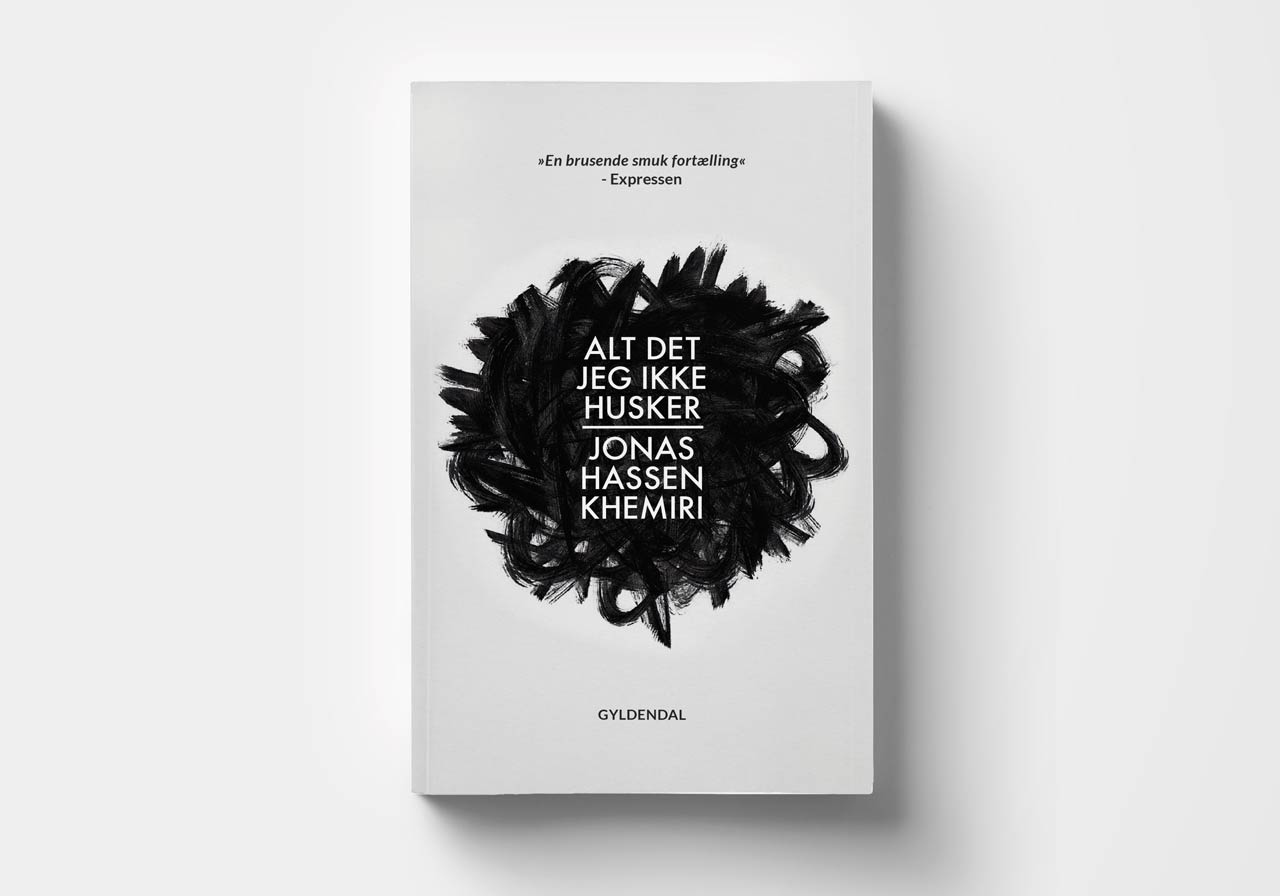 Alt det jeg ikke husker – Book cover, Gyldendal
A basic question in Jonas Hassen Khemiri's novel Alt det jeg ikke husker (Everything I Don't Remember) is What really happened? When memories and interpretations of the past are fundamentally at odds with each other, who's to say what happened and why?
On the cover is a loosely drawn circular figure done in black marker. It's ambiguous, unusual, and strangely appropriate for a story of lost memories.
Published by Gyldendal, 2016. Edited by Ask Hansen. Republished by Samleren with a slightly revised cover, 2016.