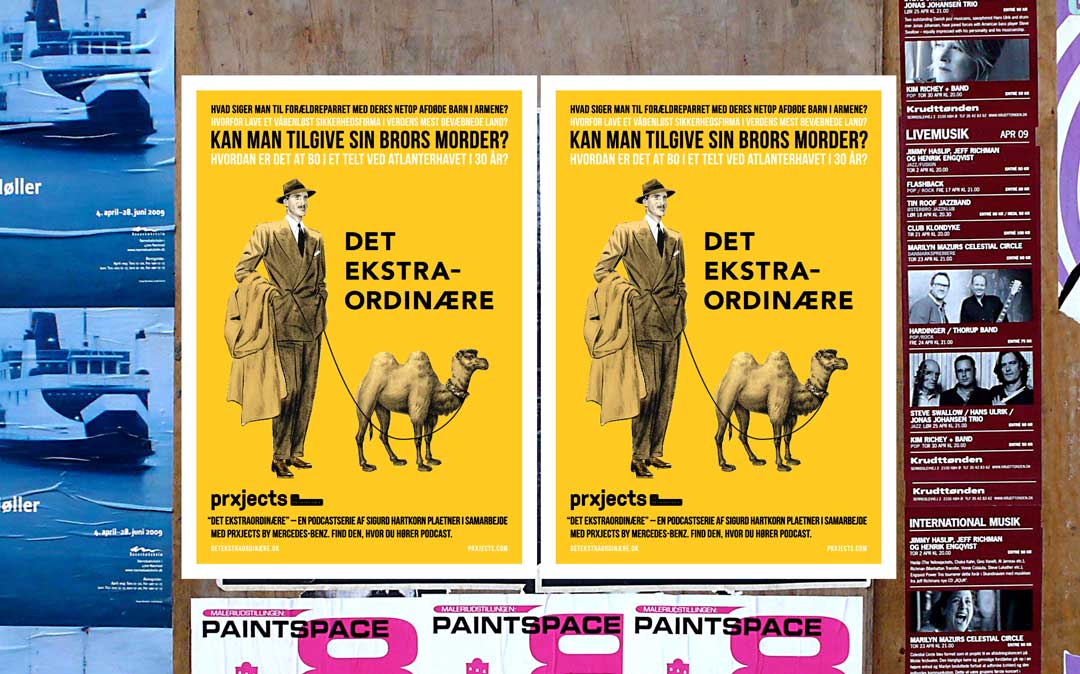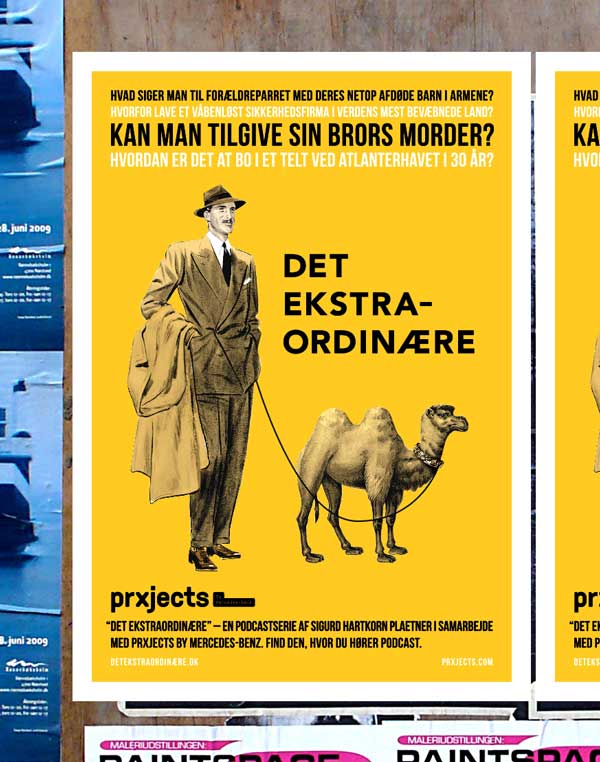 Identity and Graphics for Det Ekstraordinære Podcast
Det Ekstraordinære (The Extraordinary) is a series of 12 podcasts by Prxjects by Mercedes-Benz and Sigurd Hartkorn Plaetner. Each episode is a portrait of an "extraordinary" person: the man who reconciles with the accidental killer of his sister, the woman who provides unarmed security services for visitors to Yemen, and the man who lived for 30 years in a tent on a beach.
The graphics – both the logo and the auxiliary images used on the podcast's website – are humorous, surreal visual takes on these "extraordinaries," made from spliced ads, stock photos, and found images.
Podcasts by Sigurd Hartkorn Plaetner in collaboration with Prxjects by Mercedes-Benz. Produced by Thomas Borre.