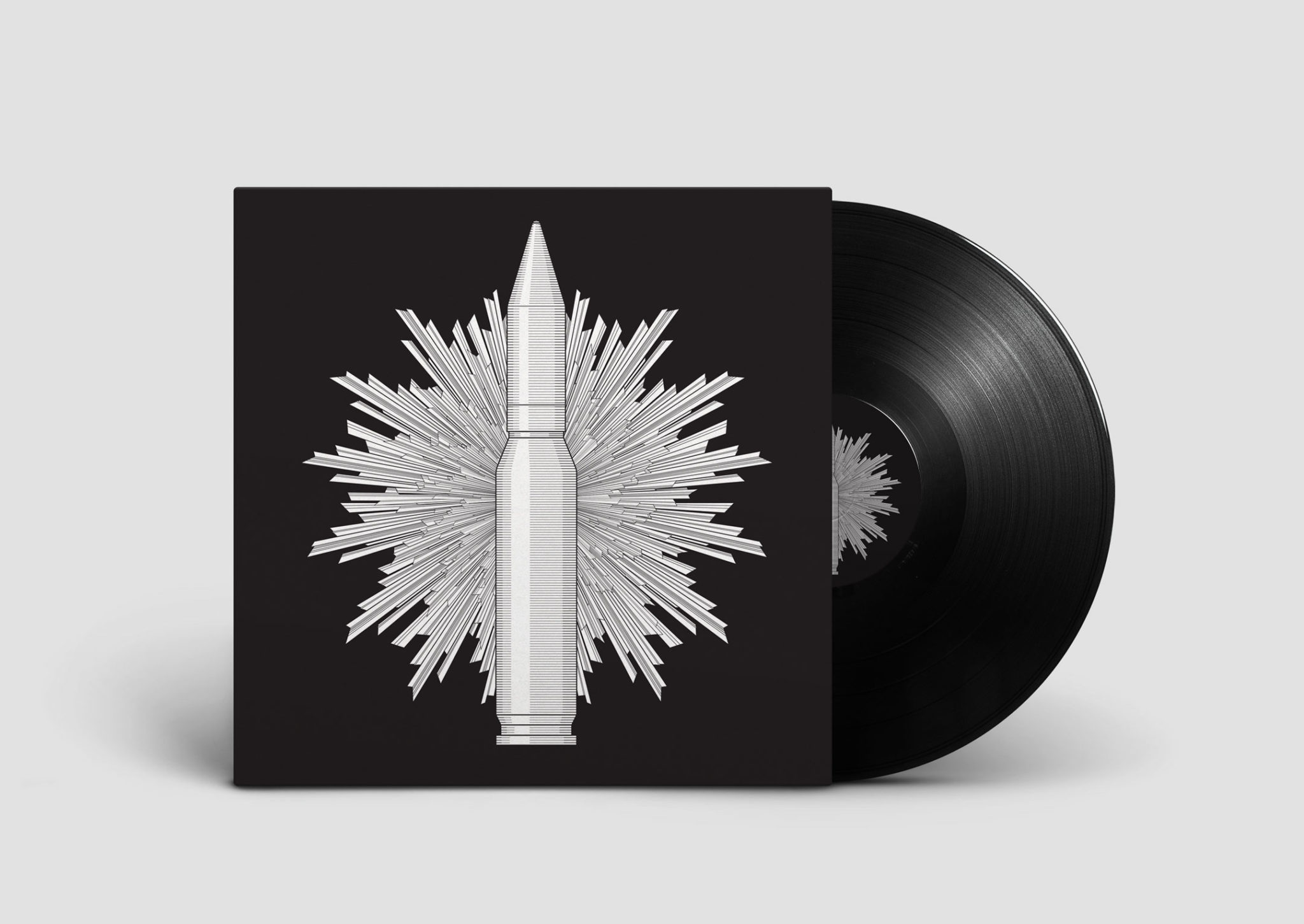 Bullet – Record cover for Kill J
Cover art for Bullet, the debut single from the Copenhagen-based duo Kill J. Published by Good Tape Records. We also made a logo for Kill J.
The image is a vertical bullet on a background inspired by baroque depictions of heavenly light, often seen in churches from the period. The whole of the image consists of nothing but black lines of varying thickness.
Used for digital downloads, posters, and a limited 7″ from Chess Club Records, available at Rough Trade.
See the video for the track on Youtube or hear it on Soundcloud.