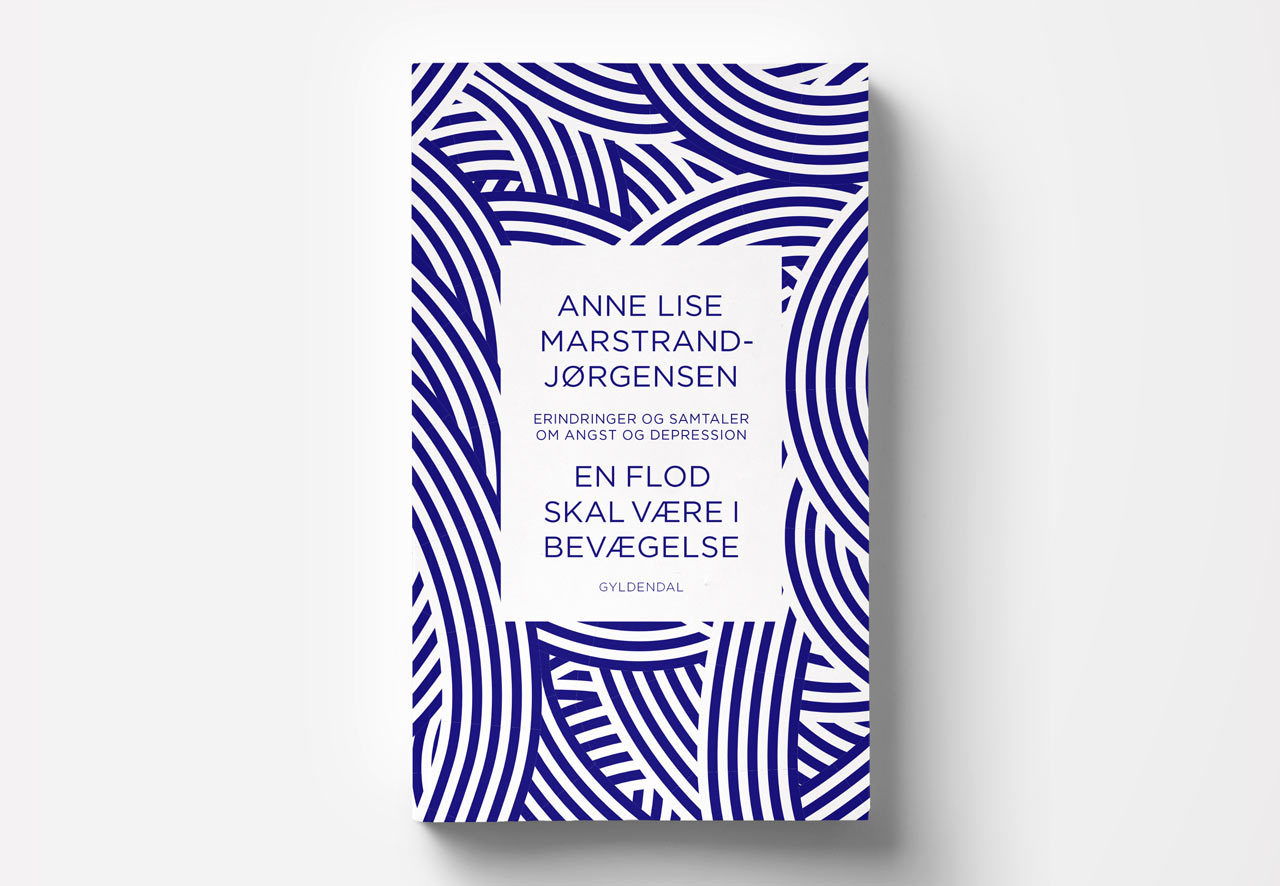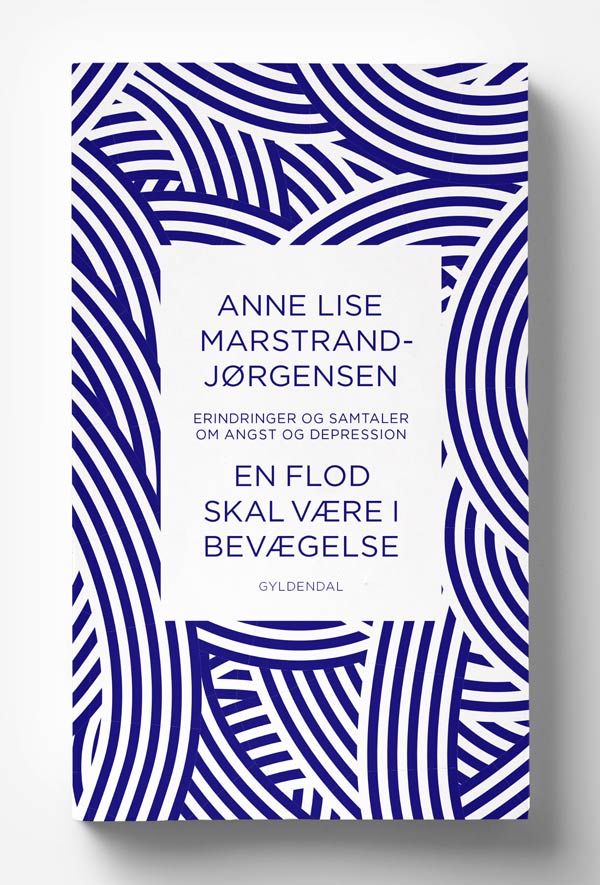 En flod skal være i bevægelse – Book cover, Gyldendal
En flod skal være i bevægelse (A River Must Run) by Anne Lise Marstrand-Jørgensen is subtitled Erindringer og samtaler om angst og depression (Memories and conversations about anxiety and depression). It contains a series of interviews on the nature and treatment of the two.
So a river, but not a literal one – this river clearly is symbolic. A river, but neither based on a dramatic cliché – no waves about to crash, no Charon in the fog – nor self-help banal and overoptimistic – no majestic mountains, no healthy grass, no blue sky.  And not too weird – this is a serious book.
This is an attempt at a solution: An abstract pattern that could signify part of a river, or movement in water, but in no directly identifiable way. It has a certain drama, but could also be considered just decorative. Clearly inspired by Japanese prints.
Published by Gyldendal, 2018. Edited by Janne Breinholt Bak.