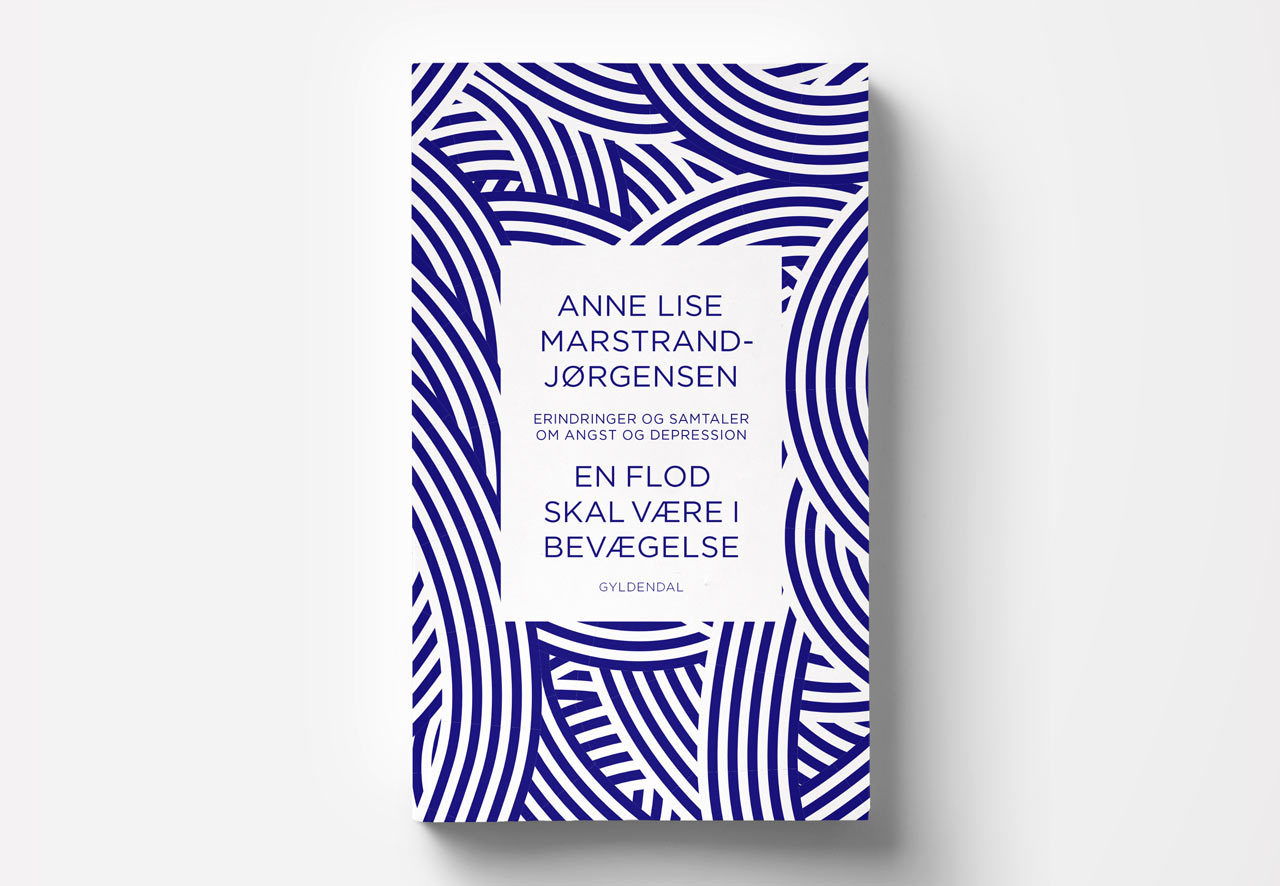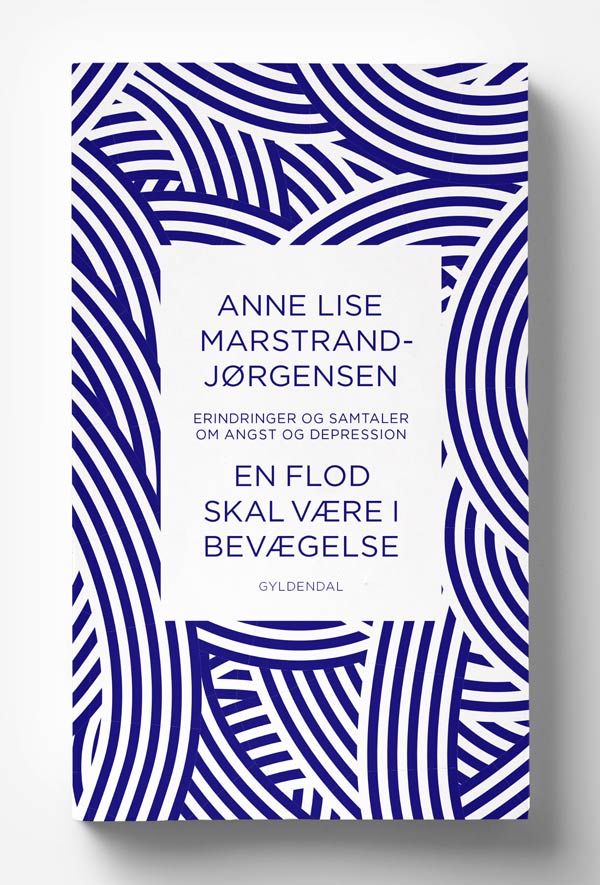 En flod skal være i bevægelse – Book cover (Gyldendal)
En flod skal være i bevægelse (A River Must Run) by Anne Lise Marstrand-Jørgensen is a series of interviews on the nature and treatment of anxiety and depression.
The cover's river attempts to avoid dramatic clichés and self-help banalities – no waves about to crash, no Charon in the fog, no majestic mountains. It's an abstract pattern that could signify part of a river, or movement in water, but in no directly identifiable way. Inspired by Japanese prints, it has a certain drama, but also functions decoratively.
Published by Gyldendal, 2018. Edited by Janne Breinholt Bak.