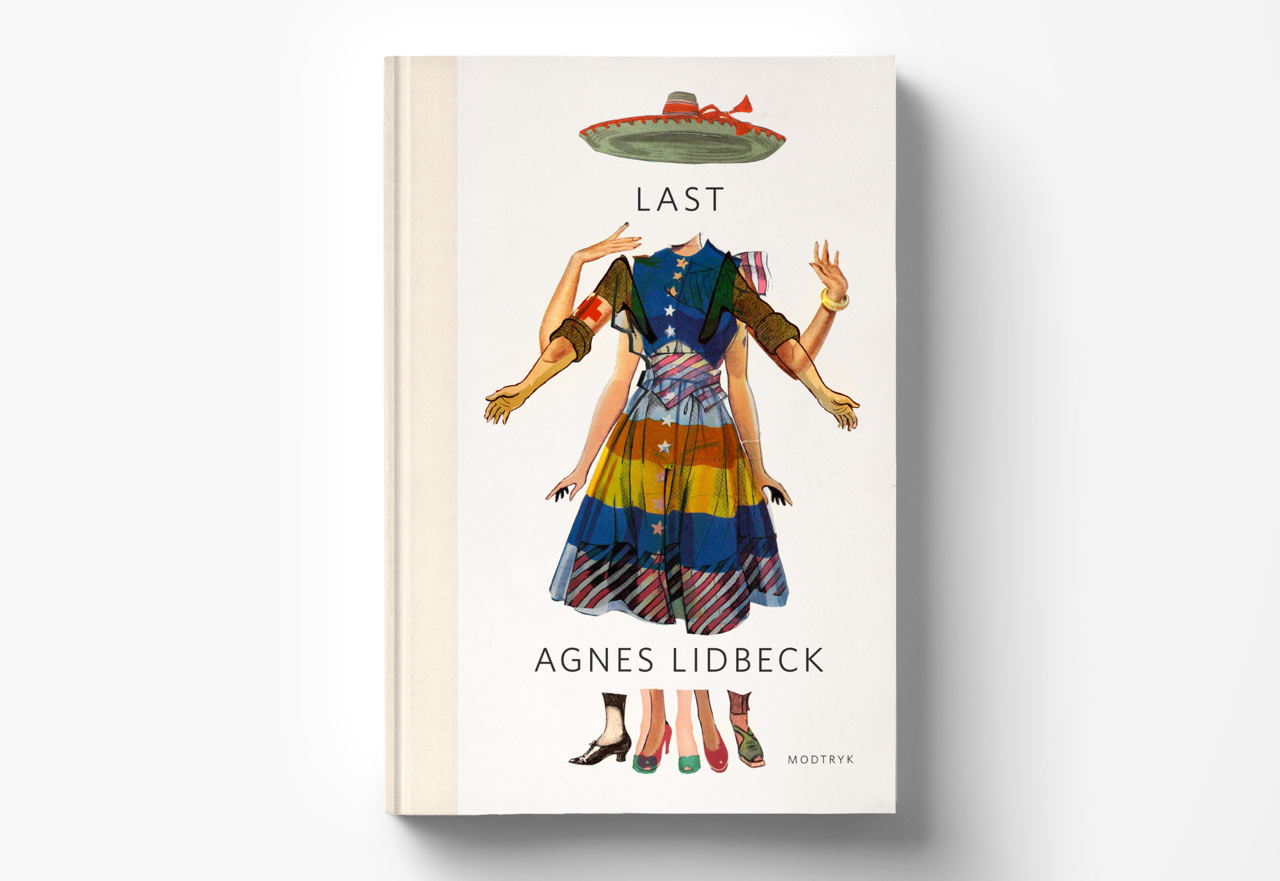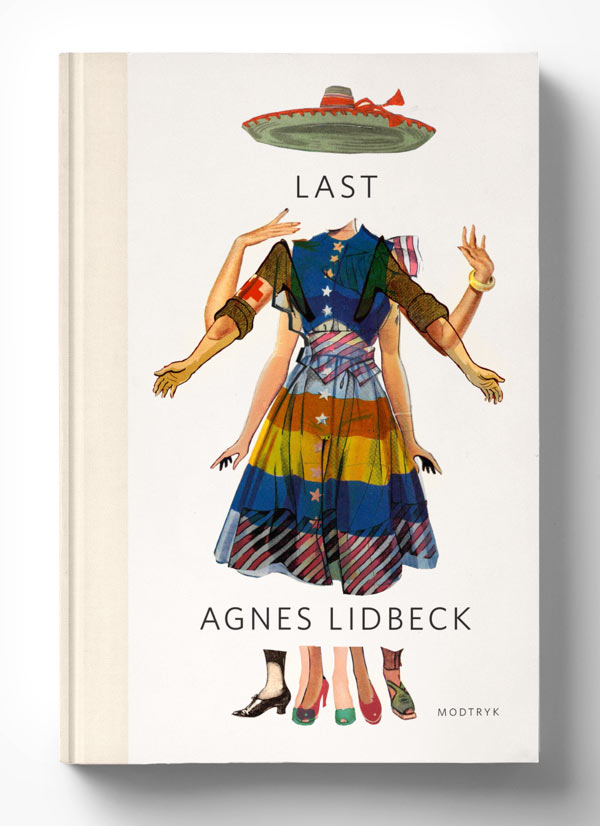 Last – Book cover (Modtryk)
A woman's complicated and unsatisfactory life juggling roles as wife, mother, lover, and nurse is the central theme of Agnes Lidbeck's novel Last (Burden). These many roles are illustrated with a multi-limbed female figure assembled from paper doll parts. It's serious, but not without some measure of humor. The book is cloth quarter bound with silver-foiled text on the spine.
Published by Modtryk, 2018. Edited by Trine Busch.