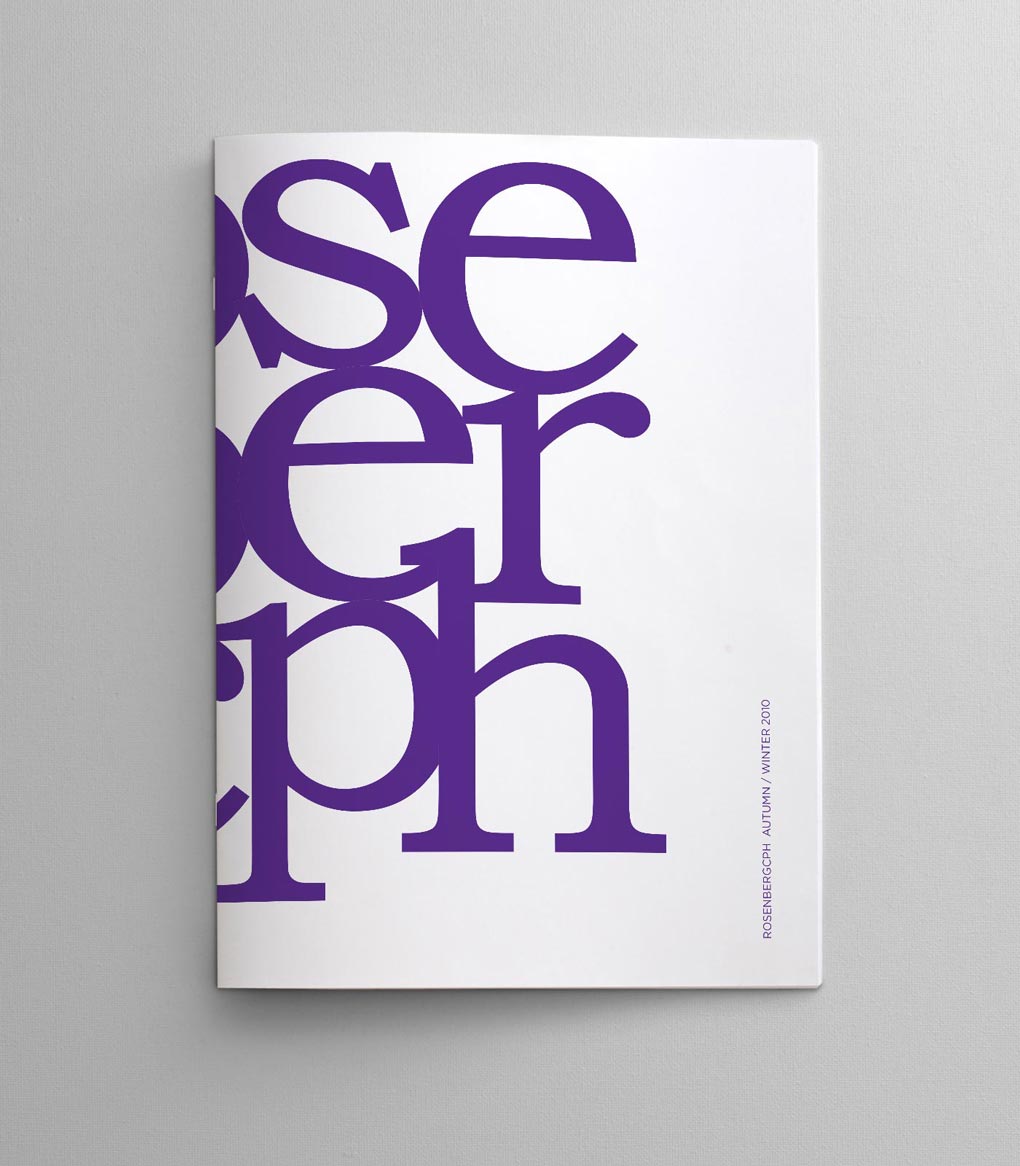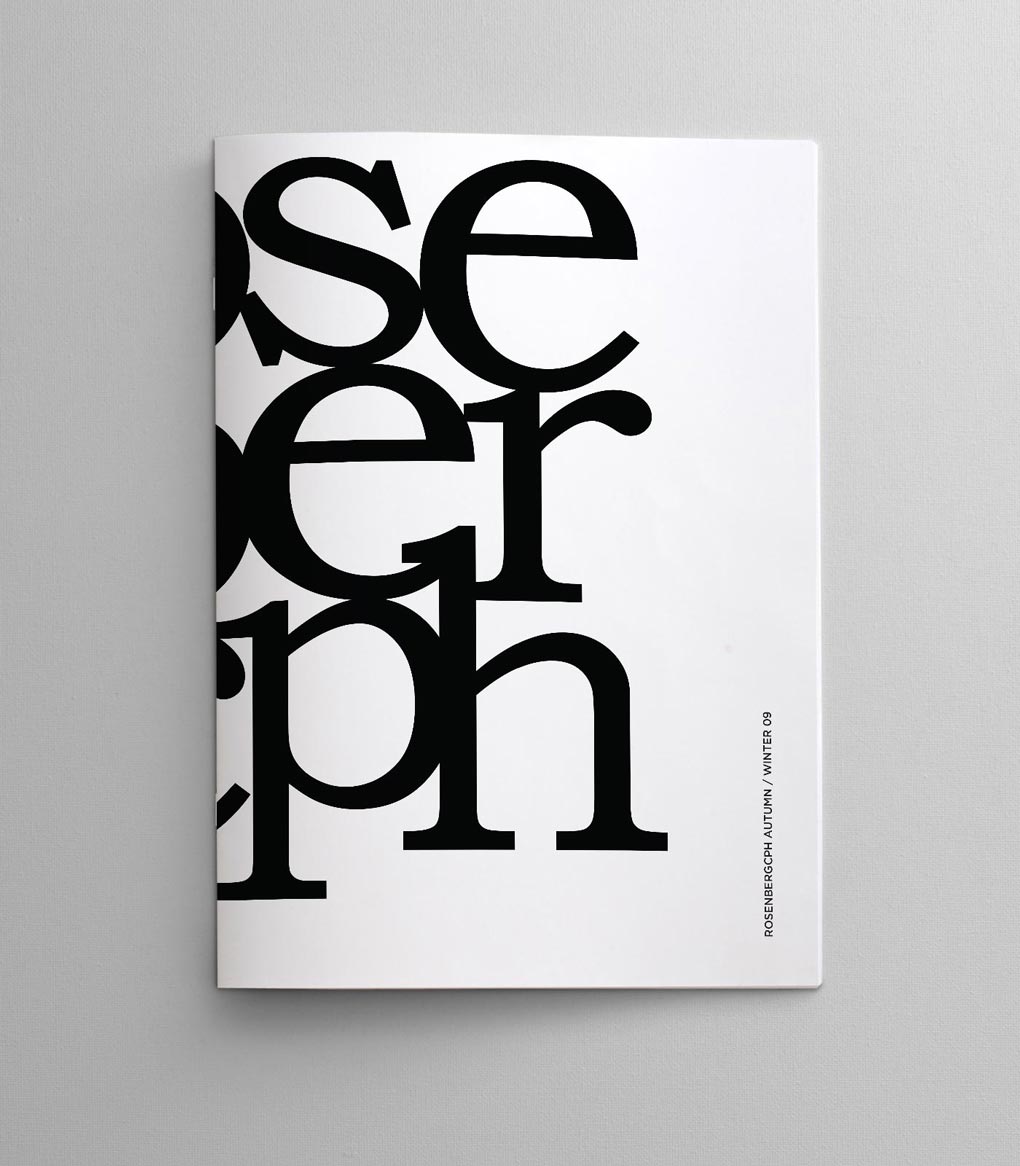 RosenbergCph – Catalogues AW09, SS10, AW10
RosenbergCph is a Copenhagen-based designer and producer of a range of responsibly made, contemporary textile products of high quality. As opposed to most other textile companies, all of RosenbergCph's production is kept within the EU, much of it in Denmark.
We've designed RosenbergCph's catalogues for the three consecutive seasons AW09, SS10, AW10.
They all follow the same basic format: A large logo wraps around the spine, with half of it visible on the front, half on the back. Even with only half the logo visible, it's easily recognisable.
On the pages within are photos and descriptions of all the season's products, interspersed with full spread photos on a theme for each season.