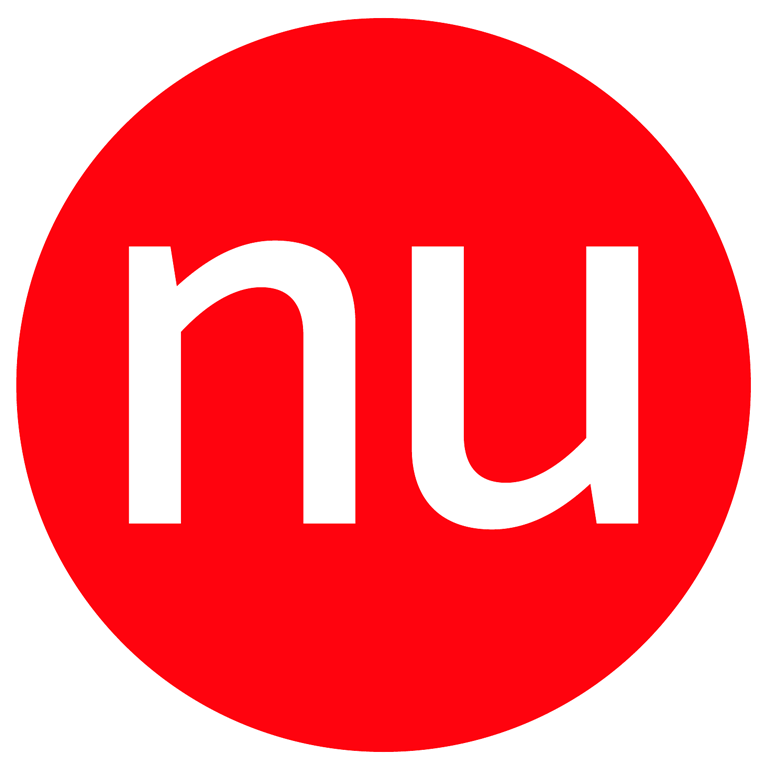 Nødhjælpens Ungdom – Logo
Nødhjælpens Ungdom is the youth arm of Folkekirkens Nødhjælp / DanChurchAid, one of the largest humanitarian organizations in Denmark. We designed a logo based on two ideas:
First, if the two letters of the acronym are written as lowercases – nu – they could conceivably be exactly the same shape, one rotated 180 degrees in relation to the other. This would make the logo 100% up-down symmetrical, and readable both ways – a so-called ambigram.
Second, when these two letters are placed in a red circle, a relation to the parent organization's logo (also red, also with a circular shape) is established. This circle is usable as a graphic element in itself, representing just about anything circular – a full stop, the head of a pin, part of an exclamation mark, the center of a target board – allowing interesting and distinctive ways of integrating the logo in all kinds of images, as shown in the sample posters below.