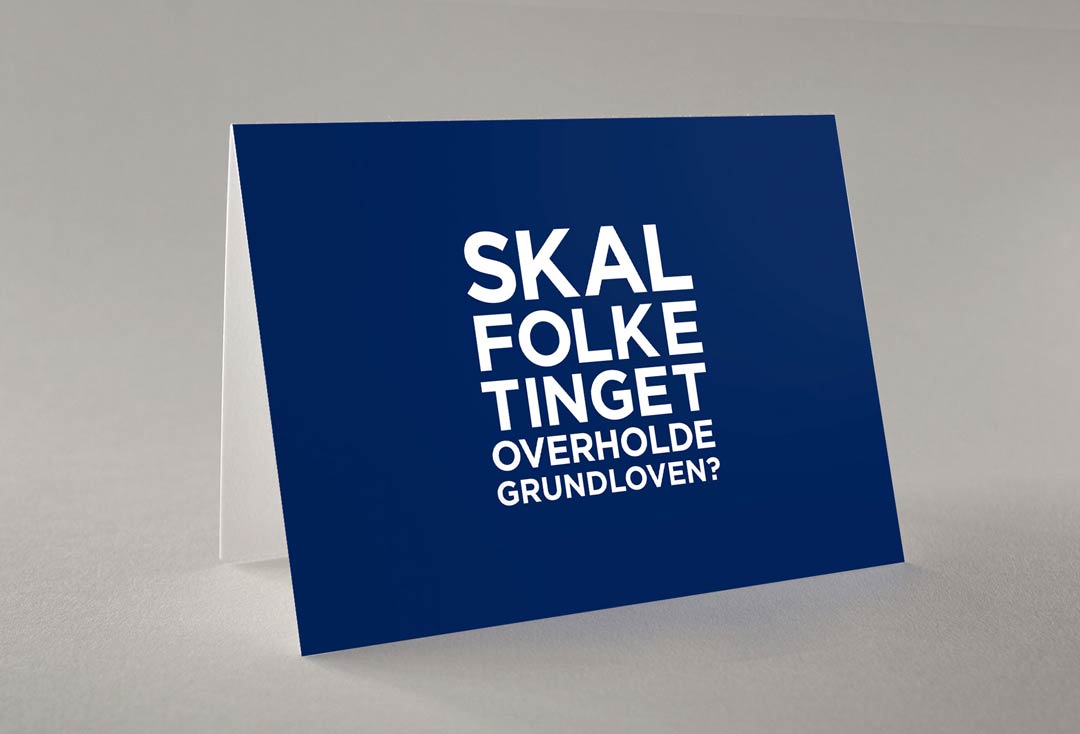 Grundlovskomiteen – postcards
Denmark took part in the US-led invasion of Iraq in 2003 that wasn't backed by a UN mandate. Shortly after the invasion, Grundlovskomiteen (The Constitutional Committee) filed a court case against the Danish Prime Minister at the time, Anders Fogh Rasmussen, claiming that a war without authorization from the UN or enemy aggression is in violation with the Danish Constitution.
To get the largest possible impact, Grundlovskomiteen invited all Danish citizens to join the case as co-complainants. We designed a postcard with a message that encouraged people to do just that. The postcard has a perforated fold, with one side explaining the case, the other to be filled in, signed, and mailed back to the committee.
The Constitutional Committee ultimately lost the case in the Supreme Court, but the postcard resulted in more than 1,000 additional co-complainants in just a few months, making this the biggest group of co-complainants ever in Danish legal history.